Stage & Concert Work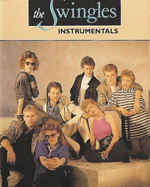 Jacqueline began her professional career with the Swingle Singers, touring extensively for three years throughout Europe, the Far East, and the USA. Jacqueline performed the role of Christine in Andrew Lloyd Webber's The Phantom of the Opera ( Her Majesty's Theatre) and in Ken Hill's (original) Phantom of the Opera (Shaftesbury Theatre). She created the role of the Princess in the world premiere of Peter Wyllie Johnson's Moses and played Mrs Joe in a musical adaptation of Great Expectations (Shaw Theatre). Jacqueline played the role of Amelia in the world premiere of Howard Blake's opera The Station. She made her solo debut at the Royal Opera House, Covent Garden, in the English Bach Festival's production of Purcell's The Fairy Queen.

Jacqueline is a busy concert artist, both in Britain and abroad. She was a soloist in a series of concerts at the Royal Festival Hall and the Barbican performing music by Andrew Lloyd Webber, and at the International Conference Hall, Birmingham.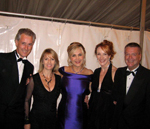 She has appeared with Petula Clarke, Bonnie Tyler, Elaine Paige, Michael Crawford, Lesley Garrett and with Michael Ball many times including a series of televised concerts for BBC Wales from St David's Hall, Cardiff and a gala to celebrate the opening of the Welsh National Assembly. She sang for the opening concert of the Wales Millennium Centre. She performed in Istanbul with jazz pianist Geoff Eales and toured with Fascinating Rhythms, a show she helped to devise, singing classic jazz standards. Jacqueline starred in the West End Nights, Broadway Lights (UK tour) and for a number of years sang and recorded with the Bert Kaempfert Orchestra.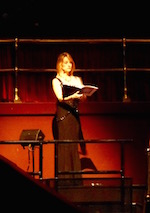 Her solo concert experience ranges from performances of Bach's St Matthew Passion with the Scholars Baroque Ensemble (Spain 2010) to the music of Walt Disney in London's Hyde Park and the songs of Leonard Bernstein (Corn Exchange, Cambridge and National Concert Hall, Dublin with the RTE Orchestra). She appeared with the English Sinfonia singing popular arias at an open air Prom concert and supported tenor Russell Watson on his sell-out 2005 UK tour as a soloist and a cappella with a vocal quartet. She worked with him again in Portugal, Malaysia and Dubai. Jacqueline was invited to the Thailand Cultural Centre where she made her debut with the Bangkok Symphony Orchestra performing music for Christmas. She has performed at London's Barbican and Glasgow's Royal Concert Hall singing the songs of Cole Porter.
Russell Watson Tour Reviews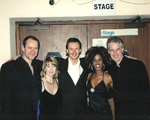 "...The show began with an a cappella performance of It's A Grand Night For Singing from the Rodgers and Hammerstein musical State Fair. Jacqueline Barron, Louise Marshall, Ted Hands and Simon Grant came on one by one, and sang in magnificent harmony. It was a stunningly fantastic way to open the show, and boded well for the rest of the evening.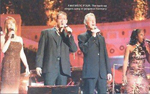 Precious Lord was another spiritual song which saw the quartet go a cappella again. This piece was a knock-out that showed just how astonishing these singers were, which raised loud and long applause. These singers were classy, accomplished and outstanding."
YTL Community News, Kuala Lumpur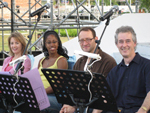 "A highlight was the vocal quartet's a cappella gospel offering which proved, without doubt, that the human voice is one of our most effective instruments."
Belfast Telegraph