"Fascinating Rhythms"
An exciting concert of classic jazz standards, West End musicals & the great American songbook of Gershwin, Porter, Rodgers and Kern.
Singers Jacqueline Barron and Michael Dore, together with the Geoff Eales Trio, present Fascinating Rhythms.
Jacqueline Barron, recognised for her versatility in singing repertoire ranging from operetta and musicals through to contemporary music and jazz, has appeared as Christine in The Phantom of the Opera in the West End and with orchestras such as the RPO, London Sinfonietta, RTE and the BBC Concert Orchestra.

Michael Dore is one of Britain's leading concert and recording artists. He has appeared with many of the world's finest orchestras such as the Chicago Symphony and the Berlin Philharmonic. Recordings include four CDs with the BBC Concert Orchestra, a Christmas album with the RPO and his own recently released debut CD 'Simply...'.

Geoff Eales is much in demand, having worked with renowned artists such as Nelson Riddle, Henry Mancini, Shirley Bassey, Rosemary Clooney, Barry Manilow and Jose Carreras. He has played with the BBC Big Band and the Joe Loss Orchestra. His solo jazz CDs Mountains of Fire and Red Letter Days on the Black Box Label have received rave reviews.
For more information and details of 'Fascinating Rhythms' please send an email to info@jacquelinebarron.com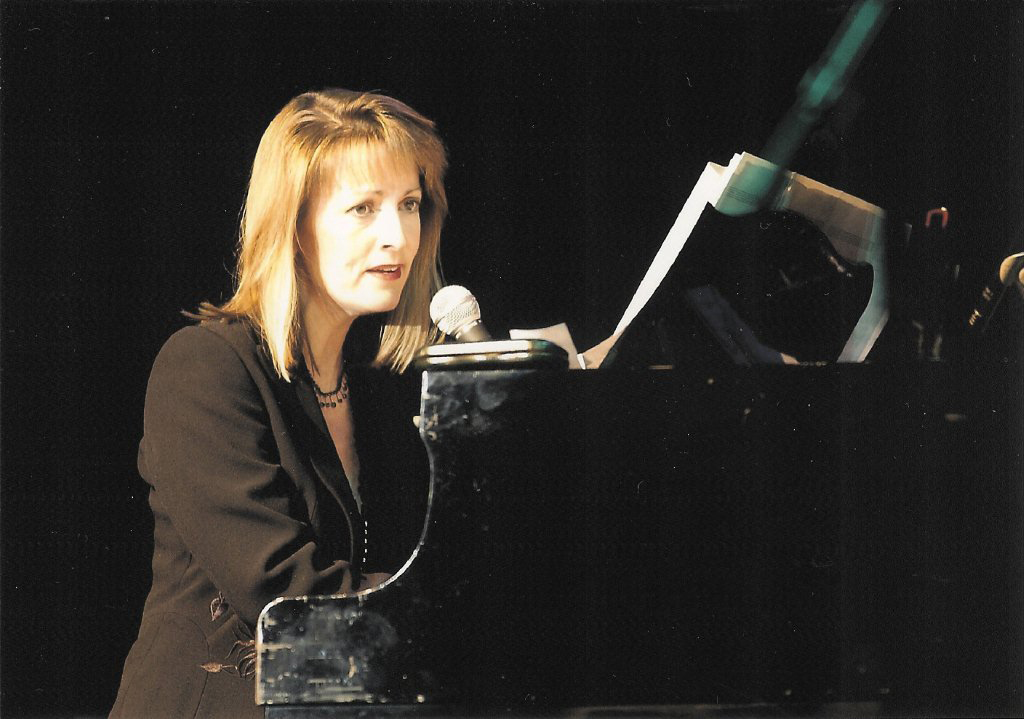 What the Critics say...
'the concept was a brilliant one'
'Jacqueline Barron was quite wonderful in It might as well be spring on which she accompanied herself on the piano. Her performance of the Gershwin classic Summertime was moving as was her lovely rendition of So in Love from Kiss Me Kate.
The concept was a brilliant one...the two singers worked well together and the rapport built nicely as the evening progressed...an evening that was to put it plainly, magical. The encore of All I ask of you from The Phantom of the Opera was a high spot on which the show ended perfectly.
'The Geoff Eales Trio was really breathtaking...the support given to both vocalists was faultless throughout the evening that was to put it plainly, magical.'
ENCORE magazine
'Michael Dore has a superb voice, which effortlessly encompasses a wide range of styles with a gentle, emotional intensity... the effect is simply terrific... a contemporary singer whose talent is proven ...a real winner.'
MUSICIAN magazine
'this disc is like an un-put-downable book'
JAZZ RAG
'an absolute delight for anyone who appreciates good standards imaginatively treated'
THE OBSERVER